Physiotherapy at Power Health Colorado
Physical therapy is a widely used technique to treat musculoskeletal conditions that are new (acute) or old (chronic).
We use physical therapy to reduce inflammation and pain, while improving joint biomechanics or joint movement, by increasing strength and flexibility through treatment methods designed around your specific needs from your injury.
When you visit us for care, we'll let you know if we think you may benefit from a custom physical therapy plan.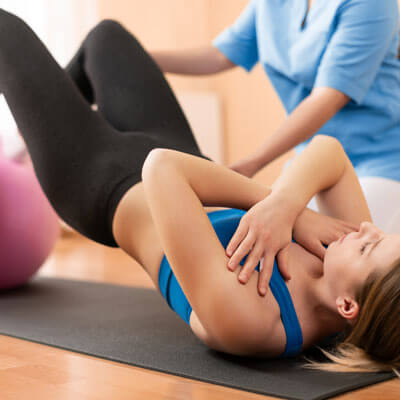 Benefits of Physiotherapy
Many of our patients have experienced a multitude of benefits from undergoing both chiropractic care and physiotherapy at our practices.
The top three reasons to consider physiotherapy include:
To improve strength and maintain muscle integrity.
To increase range of motion and joint flexibility.
To reduce pain caused by an injury or accident.
If your goals line up with any of those three items, contact us to learn more about what we can help your body achieve.
Discover the Power Health Colorado Difference
Ready to get started? We're here for you when you need it. Contact our team today to book your first physiotherapy visit-we can't wait to welcome you to the practice.
CONTACT US
---
Physiotherapy Colorado | (855) 850-HURT