Power Health Colorado in Colorado Springs
Power Health Colorado
2020 N. Academy Blvd., St 155
Colorado Springs
,
CO
80909
Phone: (855) 850-HURT
Dr. Joseph Busa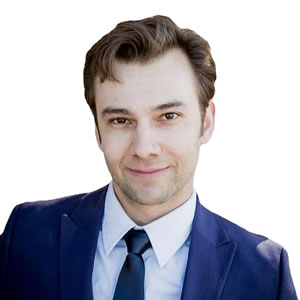 Dr. Joseph Busa knows firsthand about what it is like to be hurt in an accident, and pain free with chiropractic care. "I was in an auto-accident when I saw a chiropractor for the first time. Before long, I did not have headaches, neck pain, or stiffness in my back, and was enjoying my life again when studying at the University of Central Florida."
Chiropractic care changed my life! My experience and education from chiropractic taught me a critical lesson about living a life with optimal health and wellness. Later, I decided that the chiropractic message, and impact that it can have on everyone's lives and well-being, was so important, it had to be shared.
Dr. Joseph Busa enrolled at the most prestigious chiropractic school in the world, Life University. During his time there, he was immersed in the science, technique, and philosophy of chiropractic. With practice, he quickly became one of the best adjustors that other chiropractors would say "You're in my top 5." Dr. Busa was also called "the neck guy" by colleagues of his because of his successes with patient treatments that were difficult for others.
Dr. Busa says: "I wanted to be the best adjustor that I could be, where I understand that what I'm trying to accomplish for the patient, is exactly what the patient needs, so that every time I treat them, they are most assuredly on the right path towards having the greatest quality of life possible."
"I have also attained dozens of post-graduate certificates and accreditations from top doctors out of the State University of New York at Buffalo Jacobs School of Medicine and Biomedical Sciences, and the Academy of Chiropractic Postdoctoral Division, specifically focused on auto-injury trauma. This advanced knowledge separates me from many of my colleagues and ensures that if you have been hurt, you're seeing the best."
In Dr. Busas' personal time, he enjoys being outside with his son, Erik and wife, Mary, and being artistically creative. Whether it's making digital paintings that he sells via his online stores, or uploading music to his YouTube channel, Dr. Busa makes sure to take time for his other passions and encourages all to take a lesson from a fortune he received in a fortune-cookie: Do what makes you happy.
Please Fill Out the Form Below
Office Hours
---
Power Health Colorado in Colorado Springs | (855) 850-HURT