Power Health Colorado in Castle Rock
Power Health Colorado
3 Oakwood Park Plaza, St 103
Phone: (855) 850-HURT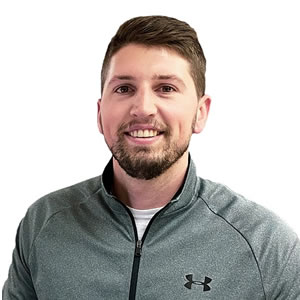 Dr. Tyler Gaines
Dr. Tyler Gaines was born and raised in small town Oklahoma. He graduated from Oklahoma City University and then attended chiropractic college at Cleveland University- Kansas City. He graduated summa cum laude, and was inducted into the Pi Tau Delta honor society.
Dr. Gaines practices in Castle Rock, CO. Dr. Gaines chose to become a chiropractor following a severe neck injury whilst playing high school football. It was due to him seeing a chiropractor that he received any relief from pain.
Dr. Gaines loves hiking and camping, and would rather spend weekends in the mountains than anywhere else. He enjoys these excursions with his wife, and his Australian shepherd Jax.
Please Fill Out the Form Below
Office Hours
M
9:00 - 1:00
2:00 - 7:00
T
9:00 - 1:00
2:00 - 7:00
W
9:00 - 1:00
2:00 - 7:00
T
9:00 - 1:00
2:00 - 7:00
---
Power Health Colorado in Castle Rock | (855) 850-HURT