Auto Accident Care at
Power Health Colorado
If you've been injured in an auto accident, we highly recommend visiting a nearby chiropractor to help identify and avoid any long-term injuries.
We often see patients who have had a recent accident and didn't accept any chiropractic help, and after a couple of weeks, they started suffering from either neck pain, back pain, shoulder pain, or a whiplash injury.
Many people overlook the symptoms of an auto accident and think that they are not injured. In a car accident, symptoms may appear days, weeks or even months after the crash.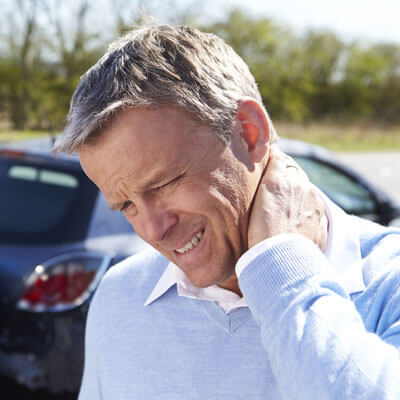 Getting Help After an Accident
You should visit a chiropractor as soon as you can. If you feel pain in your neck, shoulder, wrist, and back, then it's an indication that you're suffering from an injury. However, other symptoms such as stiffness, blurred visions, and headaches are signs of more serious injury.
The most common injury reported from car accidents is whiplash injury – due to the body's natural response to being jerked backward and forwards in a sudden movement which can cause tears in the surrounding ligaments of the affected area.
How We Can Help You
When it comes to treating an auto injury, chiropractic is considered the most productive and cost-effective care. Chiropractic care helps victims heal faster and prevent further pain from developing by using various gentle techniques such as spinal adjustments and manipulation.
An experienced accident chiropractor can help you to relieve pain, promote long-term health and well-being, enhance flexibility, strength, restore and increase mobility.
Power Health Colorado is proud to house a team of skilled, highly trained, certified, and experienced accident chiropractors and therapists who can help you ease out your pain. In the initial consultation, we understand, evaluate, and design a treatment plan to manage your pain and treat the root cause of your pain.
Common Symptoms
Whiplash gives away to other symptoms such as:
Neck pain
Dizziness
Neck stiffness
Blurred vision
Headaches
Lower back pain
Shoulder pain
Arm pain
If you think you are suffering from any of the symptoms listed above, contact us today.
We're Here for You
We always believe that addressing the root cause of the condition is the best way to get long-lasting relief from pain. If you're looking for the best accident chiropractor, visit our clinic to learn how we can help you.
We can't wait to welcome you into our care-get started today!
CONTACT US
---
Auto Accident Chiropractor Colorado | (855) 850-HURT